Hello lovelies! I have a batch of manicures to show you. I've been a little sidetracked since I started my new job (which is going fabulously, by the way), but it means that I don't have a ton of daylight to photograph my nails with, nor do I have the time to do anything exciting very often. I don't want to bore you with regular ol' nail polish so I've gathered three of my more creative numbers as of late.
Voici my "Retro Stripe" mani, inspired by striped gym shorts from the 1970s. This was after two days of camping, forgive the tip wear.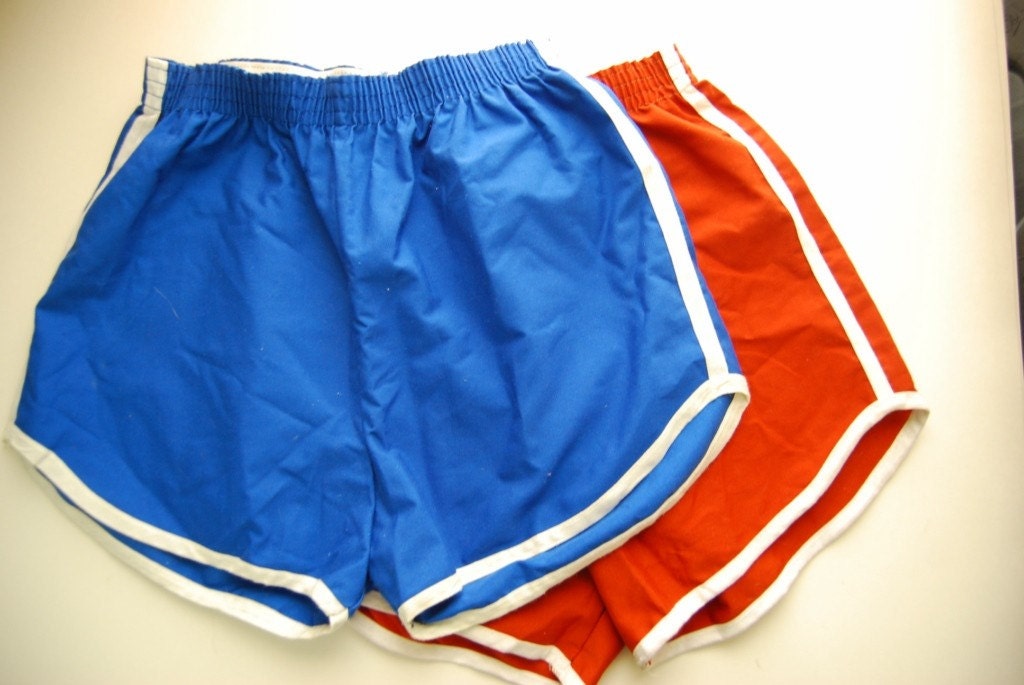 Like these.
I used American Apparel Raccoon as the base because it dries really fast so it was easy to put the tape over it. From there I used Konad White, an orange from Aldo (I'm having a brainfart on the name, I'll get it ASAP
** EDIT - It's called Juicy Gossip
) and Double Decker Red from OPI.
I wanted to use OPI Heeere's Tawny but it wasn't drying fast enough and I was pulling it off with the tape! Ugh.
This is what I like to call "Harvest," lame. It's a gradient of OPI The "It" Colour, China Glaze Lemon Fizz and Sally Hansen White On. I was inspired by a photo of wheat - so sue me, I love this season!
Finally - my current manicure. The colours were chosen by my boyfriend, believe it or not. He got all excited about it so I figured I would give him the credit.
Natural light
With flash
Right hand, with flash
Water marble! This is a fabulous blend of - Sally Hansen Mellow Yellow as the base, Joe Fresh Pumpkin, China Glaze Hey Sailor, OPI Heeere's Tawny, and the elusive Aldo orange previously mentioned (
** EDIT - It's called Juicy Gossip
). I'm in love with this one, it reminds me of the changing leaves.
So - who's still with me? Sorry for the hiatus guys! I'll try to keep things up, I swear. Take care everyone.